Use this flowsheet to guide your progress through the various courses and add-ons by ACL Strong!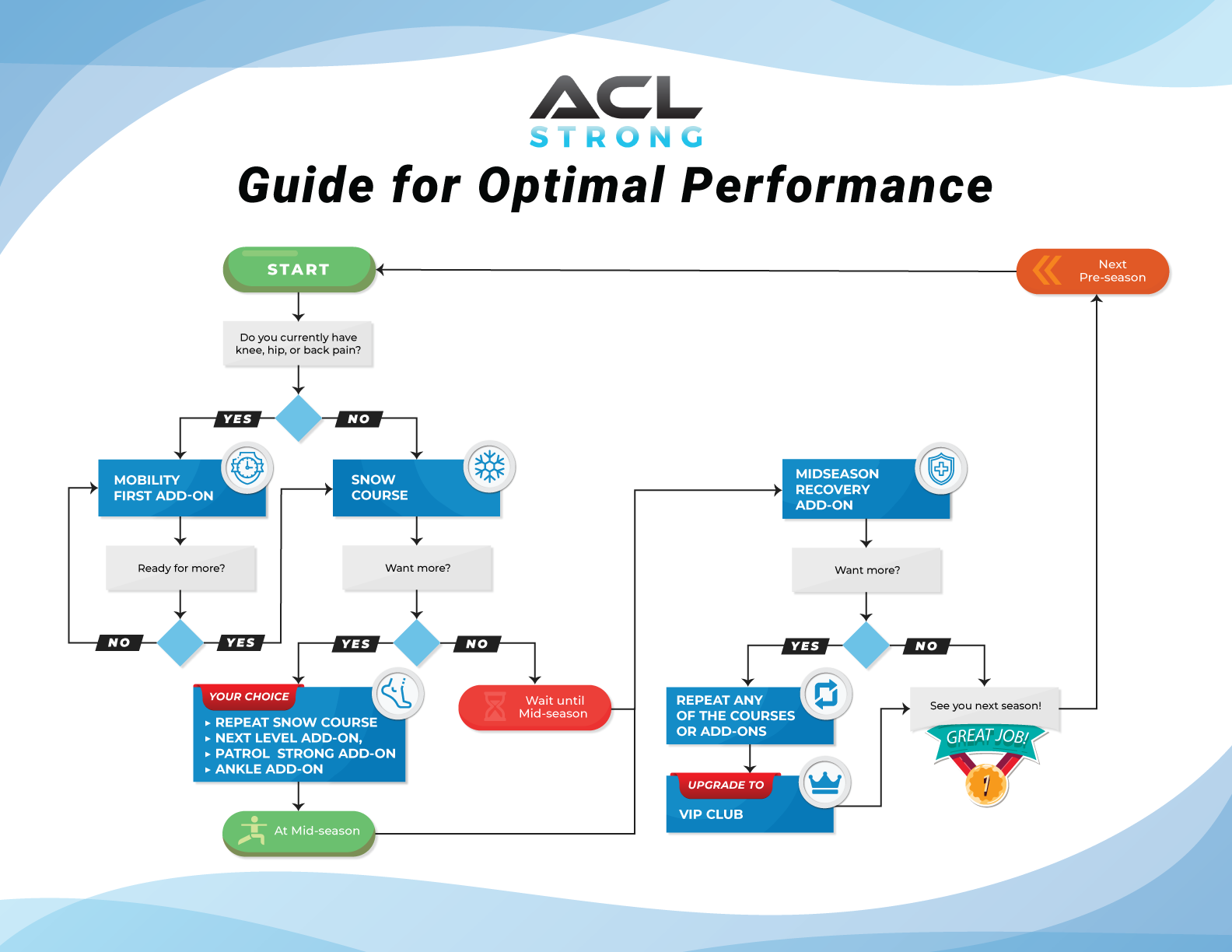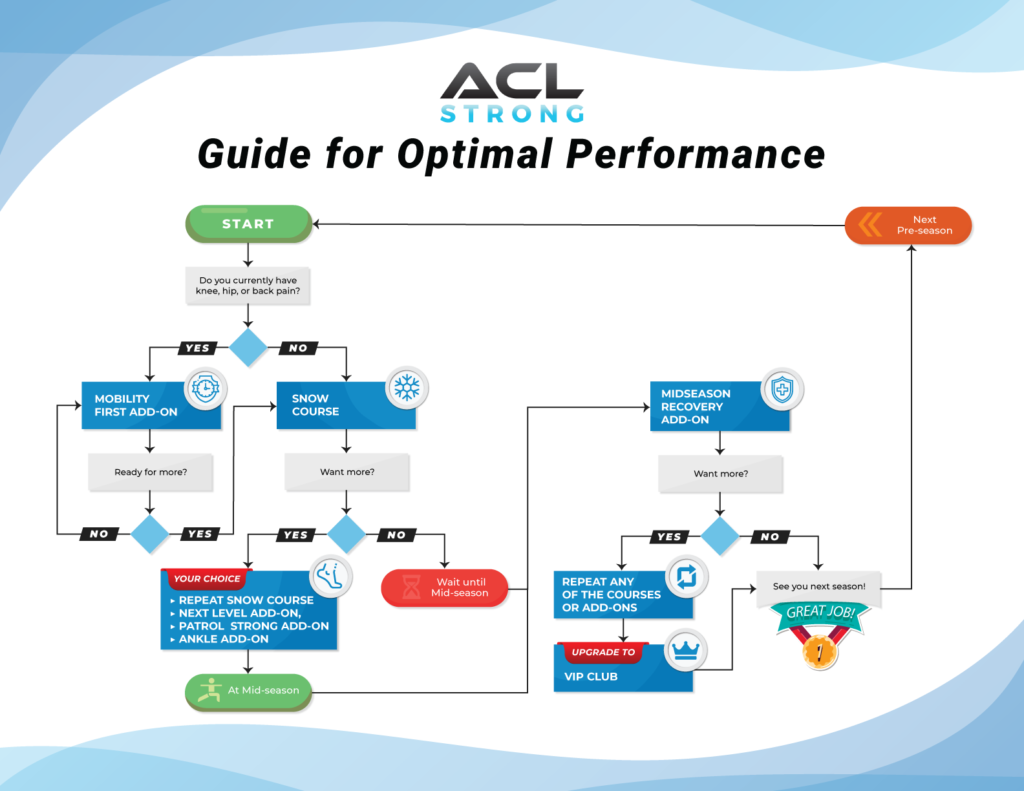 Members have asked what to do after completing the Snow Course, so we included options to follow the Next Level Circuit Add-On, the Patrol Strong Add-On, the Ankle Add-On, or even the VIP Club.
Otherwise, if you prefer to take a short break and then start the Mid-Season Recovery Add-On, that's great too! After that, you can either repeat the Snow Course or any of the add-ons, or you can do your own workouts until next Pre-Season!
If you have a minor setback or "experienced" joints, we added the "Joints That Last" Add-On. It's a simple 10 minute routine for circulation and mobility throughout the lower body.
Enjoy and Good Luck!