AN ACL INJURY CAN RUIN
YOUR SEASON IN AN INSTANT
ACL Strong helps competitive basketball athletes:
You will need your Crossfire Coupon Code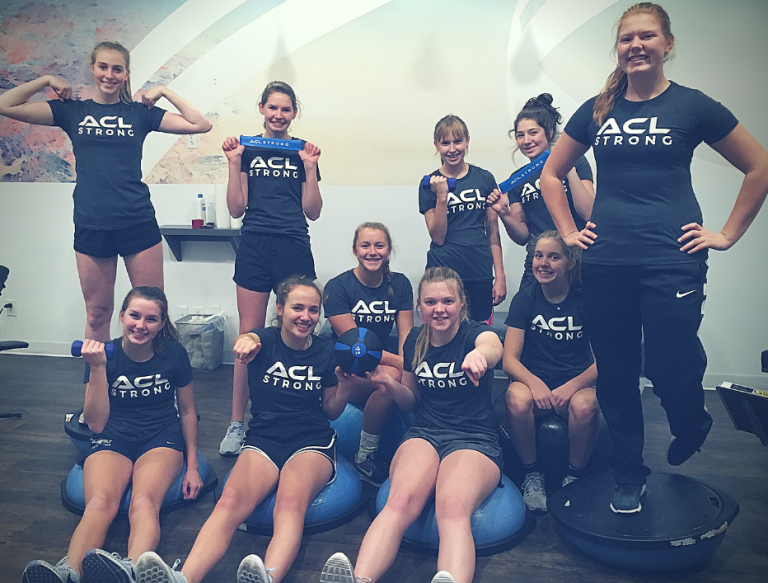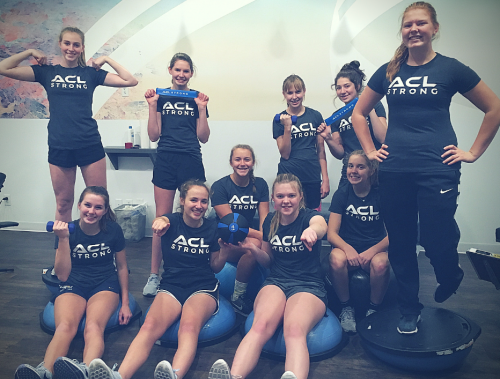 An injury to the Anterior Cruciate Ligament (ACL) happens suddenly, without warning, and sidelines players for the rest of the season
An ACL injury is very painful because the ligaments and other soft tissues in the knee become torn, causing swelling and instability
Surgery is MAJOR; and Rehab is physically, emotionally, and mentally exhausting
An ACL injury impacts family members, friends, teammates, coaches, teachers, and everyone in your life
Knee surgery is very expensive, even if insurance covers most of it
College opportunities may be harder to reach
Grades may slip because of the distractions and emotional toll
Independence is lost for a period of time
No one's season or career should be cut short by a preventable injury.
INTRODUCING THE "CLASSIC COURSE"
A specialized training program created by sports injury prevention expert, Dr. Leslie Desrosiers, DPT, OCS, CSCS, to help athletes move better, perform better, and protect their knees so they don't waste a season in rehab, and they can focus on having fun or earning a college scholarship.

This online course includes:
Start Today and be stronger, quicker, and more powerful in just 6 weeks!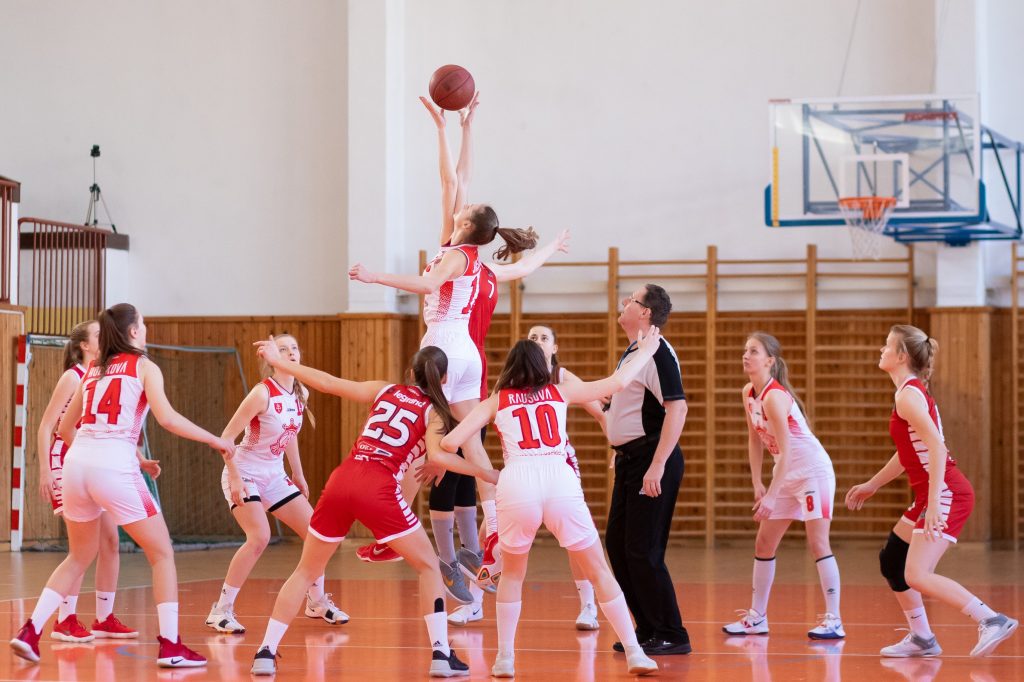 Nearly 2000 members have joined ACL Strong, and the feedback has been AMAZING!  Our athletes are stronger, they react more quickly, they have better body control, and they aren't wasting time on injuries or setbacks! 
ISABELLE, 13-YEAR-OLD SOCCER PLAYER

After injuring her knee in soccer, Isabelle's pain wouldn't go away. Fearing re-injury and having to play through the pain, Isabelle luckily found ACL Strong.

"I could tell that I was getting a lot stronger and that my knee was getting a lot better because I wasn't feeling pain during practices all the time."
COACH SCHUCK, BASKETBALL

Coach Schuck is proactive about rehab with her basketball players, but found they often don't have much time. She wanted a program that was easy and doable. After finding ACL Strong, Linda has now gone through the program with her players for three years and said it makes a big difference, seeing improvement in as little as 4 weeks.
"I really encourage you to do it as a team together.  It's quick and quite effective."
100% MONEY BACK GUARANTEE
We offer a 30 day, no-questions-asked refund.  Over 1500 people have joined the ACL Strong program, and the feedback has been extremely positive.  Most of our members return each year to repeat the course!  The exercises are quick and easy to do, even for a busy middle-school, high school, or college student.  We're so confident you'll love the course that if for any reason you are not 100% satisfied with the course, we will refund 100% of your money.