Get Started
This course is currently closed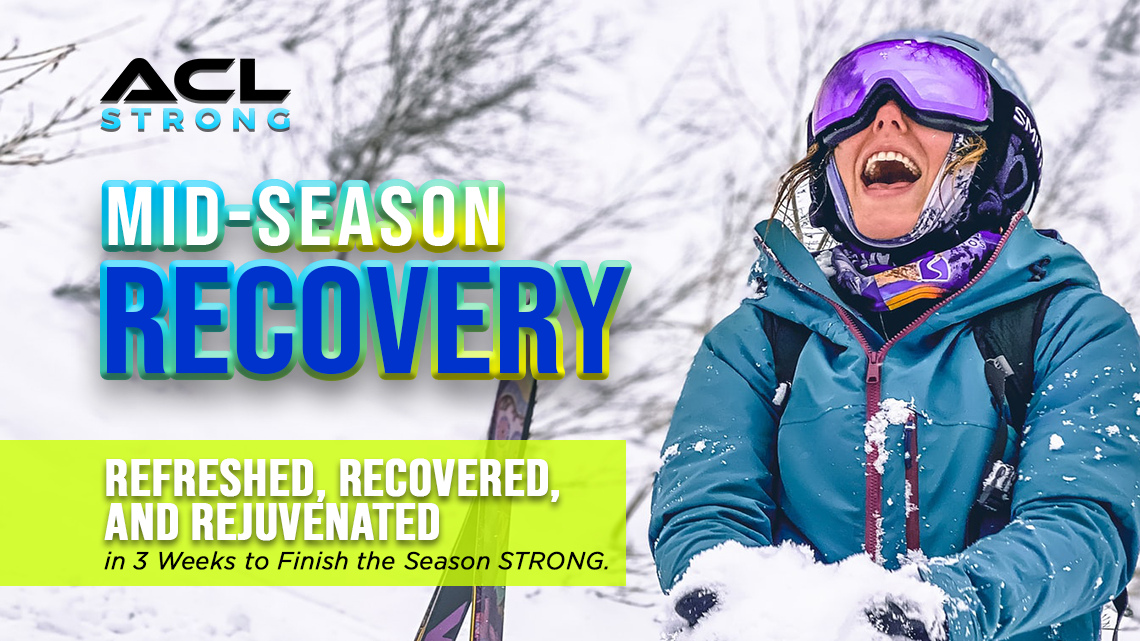 Keep your ENERGY UP, your fatigue down, and your BODY HAPPY
…and CRUSH those long days on the mountain!
This 3 week series is designed to get you through the final stretch of the season and across the finish line feeling strong, healthy, and injury-free! Follow along with us for three more modules to feel better, move better, and recover better after a hard day at work.
Focus on Mobility and Flexibility. Promote Balance and Symmetry.
*Must Complete the Snow Course first before you can UNLOCK this Mid-Season Recovery Add-On