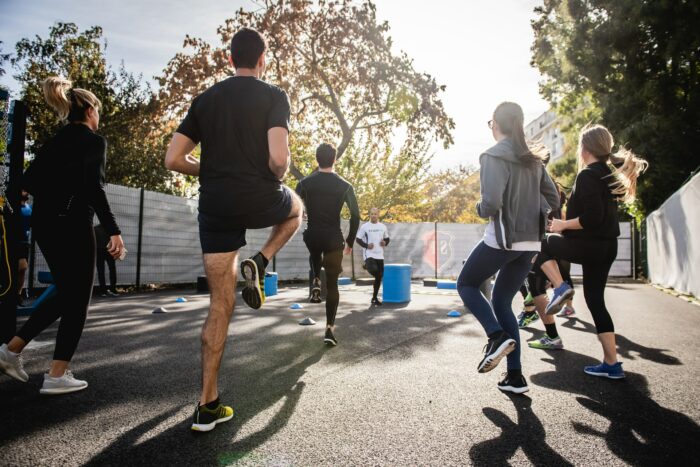 Take your performance to the NEXT LEVEL with this circuit training workout!
Strength and conditioning for higher level athletes who want to excel on the field, court, or snow!
This routine includes 5 exercises to strengthen the core, hips, and legs in 3-Dimensions for maximum results in real-world performance.
Get ready to explode into the season like DYNAMITE!
But first, have you joined one of our flagship courses, the Snow Course or Classic Course, to protect your knees from a preventable injury, like a torn ACL, knee pain, or early osteoarthritis? Start there, then add this to get to the Next Level!
You will need a Resistance Band.  You can attach the resistance band to a doorknob or post, or close one end of it in a doorway at the height of your choice.
You will also need a Resistance Mini Band, which is a loop to place around your knees or ankles.  You may tie the longer resistance band into a loop, or purchase a mini band from our Equipment page.