Many skiers and snowboarders experience knee injuries or degenerative joints after years on the snow. Knee injuries are actually the #1 injured body part in skiing, and account for up to 41% of skiing injuries.  Torn ligaments, such as the ACL (Anterior Cruciate Ligament), occur in half of the knee injuries, and typically require reconstructive surgery and a year of rehab.  Unfortunately, many of our industry professionals (i.e. instructors, patrollers, lift operators, maintenance crew, etc) suffer from knee pain and injuries on the snow and ice.
ACL Strong helps skiers and snowboarders protect their knees and prevent injuries so they can stay on the mountain for as long as possible.
Through a specialized neuromuscular training program designed for the ski industry, ACL Strong provides a simple step-by-step plan to keep employees strong, healthy, and more resilient.
After 3 successful seasons with our Ski Area Program, the concept is proven and we are launching a large research study with ski areas across the country during 2021/22. 
We invite you to Join Us in this research study to prove that neuromuscular training is the MOST EFFECTIVE way to save the industry from losing valuable skiers and riders to ACL injuries and joint problems.
Participants in the "ACL Strong" group will be expected to complete the Snow Course, a 4 week exercise-based training program.  They will also have access to 2 additional bonus modules, as well as a Mid-Season Recovery course for getting and staying stronger and more resilient for a healthy, injury-free season.
Participants in the "Control" group will not have access to the ACL Strong program and will not be expected to complete the training. 
Keep reading for more info about the Snow Course, Ski Area Program, some of our clients, and how to get CEUs for PSIA-AASI members.  
Then submit the contact form below to take the next step and help NSAA, the ski industry, and the sports medicine and PT industries with our research project!
4 Week Training Plan
15-20 minutes, 3 x per week
Step-by-step plan with weekly routines. Video, verbal, and written instructions for each exercise.
Online and on-demand training.  Quick, simple exercises accessible from any device.
Progress is tracked for each individual. Participants take Notes as they go.
ACL Strong was Designed for Ski Area Employees, with Instructors, Patrollers, and On-Snow Staff in mind...
Organizations who Trust ACL Strong
Research is set to begin in October 2022
We are looking for participants to be in the study in one of two groups. The "intervention" group will complete the ACL Strong training. The "control" group will NOT complete the training, but will be paired (virtually) with a member from the intervention group. Both groups will answer basic questions throughout the season. (more info coming soon)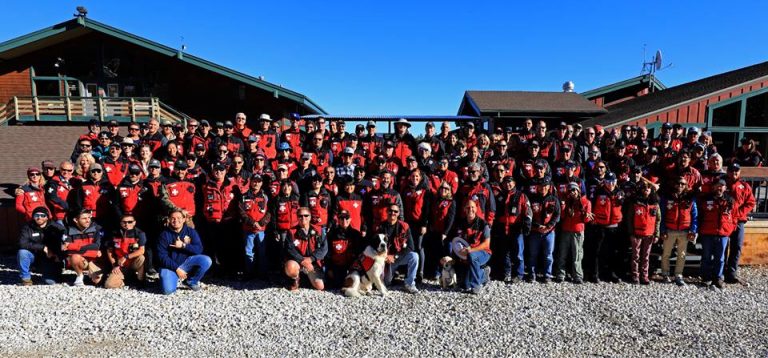 ACL Strong is endorsed by the Professional Ski Instructors of America & American Association of Snowboard Instructors (PSIA-AASI) and is approved for 2.0 CEUs.  PSIA-AASI members may submit their certificate to PSIA-AASI to attain their credits.
To Participate in the Research Study, please complete the Form below!