Have you experienced a sports injury? Have you ever felt overwhelmed or discouraged because of a long recovery?
Have you (or a loved one) ever had surgery for a torn ACL or total knee replacement? Were you worried about getting your life back? Have you felt nervous or anxious about returning to sports?
I spoke with expert Tami Matheny about the mental aspect of injuries, recovery, and returning to sport. Tami has extensive experience helping people and athletes improve confidence, focus, motivation, and mental toughness. She has great tips to help you get your life back and return to sports better than ever after an injury or surgery!
Watch the full interview below to learn about:
Coping with a major injury or surgery when the road to recovery is long (jump to minute 4:18)

Managing pain through mental state (7:07)

Speeding up healing time through mentality (8:27)
The 4 parts of Confidence (9:09)
Staying in the moment to avoid an exhausting emotional rollercoaster (11:48)
Helping a child, spouse, or parent recover after injury or surgery (13:03)
Rebuilding your confidence and trusting your body so you can go back to your sport (17:19)
The power of visualization (19:53)
The Mental Warm-up (22:11)
Tips for SUCCESS (23:58)
Interview with Mental Game Coach, Tami Matheny
Tami Matheny, Refuse2LuseCoaching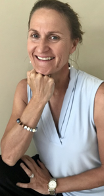 Tami Matheny is the owner of Refuse2LoseCoaching, LLC, author, speaker, and Jon Gordon Trainer. As a mental game coach, she assists people in all walks of life (not just athletes) with improved confidence, focus, motivation, mental toughness, leadership, teamwork, etc. Tami has a passion for helping others build a foundation of confidence. She has seen first-hand how confidence is key to success in any area in life.
Although a standout athlete and student at East Rutherford High School (NC), Tami struggled with maintaining confidence. Confidence continued to elude her during her time at Lenoir-Rhyne College where she played basketball and tennis while earning a degree in psychology. She went on to receive a master's degree in sports administration from the University of North Carolina. It wasn't until she became men's and women's tennis coach at the University of South Carolina Upstate, that she began her journey exploring and researching confidence. Not only did this lead her to discover how to maintain it for herself, but it led her to where she is today. Today, Tami's goal is to help others on their confidence journey.
When not working with others, Tami remains physically active. She has completed a handful of marathons, including the Boston Marathon and ultramarathons. Her longest race to date is a 40 miler. She is an avid cyclist, completing rides over 80 miles. Tami continues to seek new mental and physical challenges. Connect with Tami on twitter @R2LCoaching. For daily confidence tips, follow The Confident Athlete on twitter at @tamimatheny. Visit us at www.r2lc.com.